So I got this book out of the library called "Sherlock Holmes and the Baker Street Irregulars: The Fall of the Amazing Zalindas."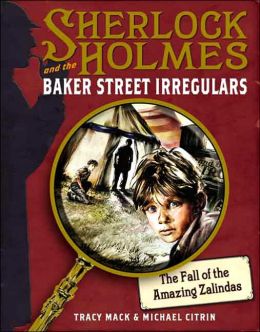 This is the cover, by the way
As I was reading, I came across this:
"...the support
P
ole..."
and I was quite confused. 'Pole' wasn't someone's name, and there was no point in capitalizing it if it isn't a name or the beginning of a sentence, so I wrote it down on a scrap of paper. After flipping through the rest of the book, I did find a code. I felt so proud.
I'll put what it said under the cut in case you want to find out for yourself.
What are you all reading these days? Have you ever found a code in a book?
-Ranger
(Message is here)